FALL WORD UPDATE:
This Fall will begin the 20th year of our WORD (Women of Religious Diversity) group!  We met weekly via zoom during the past 2 and one half years. and are optimistic about meeting in person in the Fall!  
The p.m. group will begin on Thursday, Sept. 15 in the Parlor, 7-8:30 p.m. and will also offer zoom for those who can't join that group in person.
The a.m. group will begin on Friday, Sept. 16 the Kennedy Rooms, 9:15-11:15 a.m. with in-person only. Childcare will be offered to the Friday morning group.
Both groups will meet weekly and will study the book, Original Blessing, by Danielle Schroyer.  The book price is $10.00, cash or check made out to Dublin Community Church.  
Please sign up soon for the study and let Barb know if you'll need childcare on Friday mornings: Barb Anderson, 614-783-7998, [email protected]
As always, we look forward to welcoming new women into either group as we all continue to learn and grow on our faith journeys.
---
The women's fellowship group, also known as WORD (Women of Religious Diversity), is a vital part of what means "Community" at Dublin Community Church. We are a very diverse group of women in every way, age, background, lifestyle, and denomination. We have many members of Dublin Community Church who attend, and many others from other Dublin and area church congregations.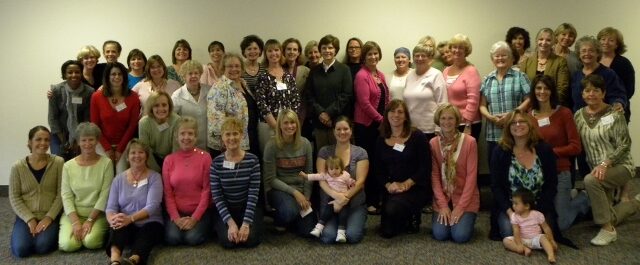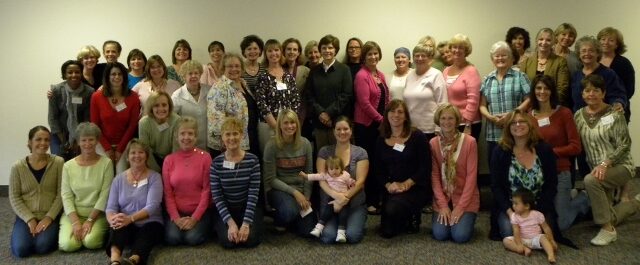 We invite you to join our very active, diverse group of women as we study, fellowship, and support each other. We have two groups that meet regularly from September through May each year.
WORD a.m.: 40-50 women continue to gather virtually each Friday morning. Truly a diverse group of women in every way: age, denomination, background, Christian and Muslim, learning from each other in love and respect, and supporting each other in happy and challenging times.
WORD p.m.: A smaller, but consistent and dedicated group of women gather on alternate Thursday evenings of each month. During the pandemic we have been meeting every Thursday evening to stay connected.
All are welcome to attend any group that is convenient, childcare is offered free of charge during WORD a.m. only when we meet in person. Our group is open to women of all ages, backgrounds, and religious affiliations, and we welcome all to come. Feel free to invite friends who might be interested as well.
For any questions, contact Barb Anderson, [email protected] or 614-783-7998.